Magnetic filter bar provides effective means removing ferrous chips and metal particles from loosely packed, free flowing materials. They are usually made of 304/316 stainless steel tubes and filled with rare earth neodymium magnet.It is widely used in ceramic raw materials,chemicals and pharmaceuticals,machinery,electronics,paint,pigments,food processing,textile etc.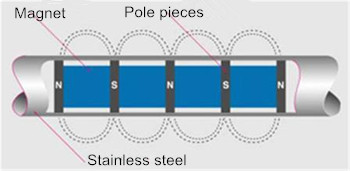 Representation: for example [ CB 12000GS 25×200 H M8×20-1 ]

Max Working Temperature: ①N:80℃; ②M:100℃; ③H:120℃;④SH:150℃;⑤UH:180℃; ⑥EH:200℃

Following is the relationship between diameter, magnetic force and maximum operation temperature for reference.
"√"means it can be manufactured on the condition of the diameters listed in the table."-"means can not be manufactured.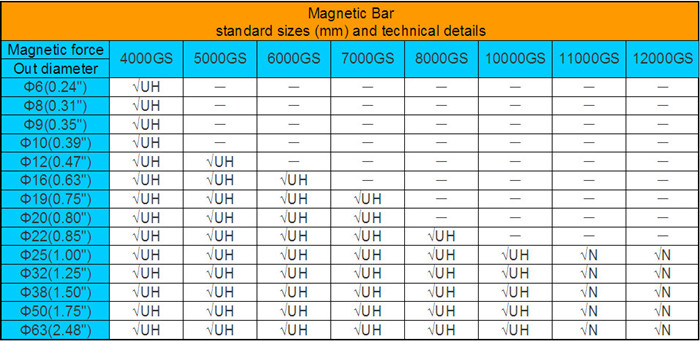 Ends:
Nail head, eye nuts, thread hole, threaded rod and other kind of ends for necessary mounding.