Magnetic Drum Separator is a drum magnet with a housing outside for mounting purpose. It has all the benefit of drum magnet but easier to installation. Magnetic Drum Separator is designed for continuous self-cleaning of metal contaminants from product flow streams. The materials usually have the characters of dry, bulk and have a high concentration of iron contaminants contained. The main benefit of this unit is working without line stopping.
Magnetic Drum Separator has a magnetic part of 180 degree fan-shaped internal which is stationary. The other half space is totally non-magnetized. When material drops onto the drum cover surface, the metal contaminants will be attracted on the magnetic part while materials pass through. As drum cover is rotating invariable, the iron contaminant will follow its orbit to non-magnetized part and consequent it discharged down.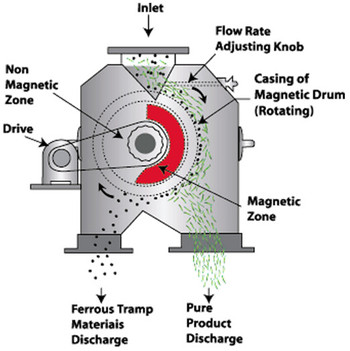 Optional features:
1. The frames and housing material: SS304, SS316,SS316L;
2. The surface finishing : Dull polish or sand blasting;
3. The magnetic strength grade: 1500Gs, 4000Gs, 5000Gs;
4. Working temperature grade <: 80, 100, 120 degree Celsius;
5. Type of mounting: Square flange or pipe;
6. Customer designs, specifications can be fulfilled.
The alternative standard size: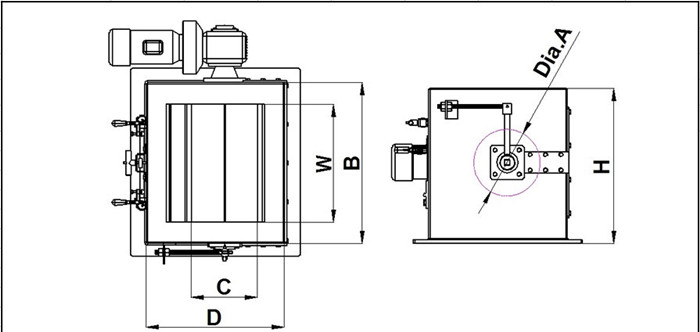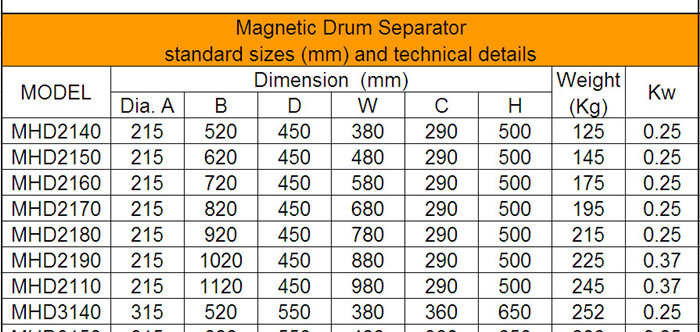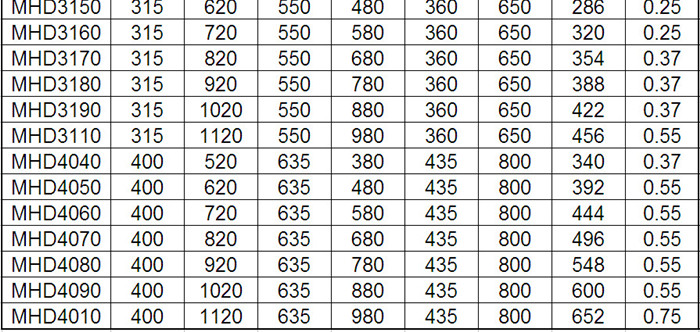 Drum Magnet only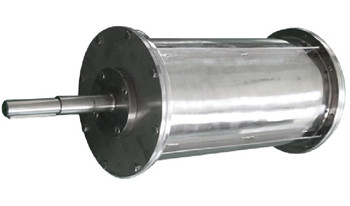 The alternative standard size: