Magnetic filter-II were designed for heavy duty, large volume liquid and semi-liquid line flow systems. It provides magnetic protection for liquid lines and processing equipment. It is widely used for filtration of fine ferrous impurities found in lubricants, coolants, hydraulic oils, slurries in engineering, allied pharmaceutical and chemical industries.
Application area:
These magnetic filter are suitable for the products that is Liquid, Semi-liquid and air-conveying powder.
Features:
1. Finishing: Fine polishing and well welding to meet food grade.
2. Material of shell: SS304, SS316 and SS316L seamless steel tube
3. Working Temperature: Standard working temperature is under 80℃, but if high temperature is required, we can offer up to 350℃ to meet your special applications
4. Compress resistance: 12 kilograms (1.2Mpa) with flange.
5. As rare earth magnets are extremely powerful and tramp metal is very difficult to remove by hand. We are ready to offer you an easy-clean design.
6. To meet the demand of preserving heat, we offer you a special design adding insulation layer.
Specification / Technical Details: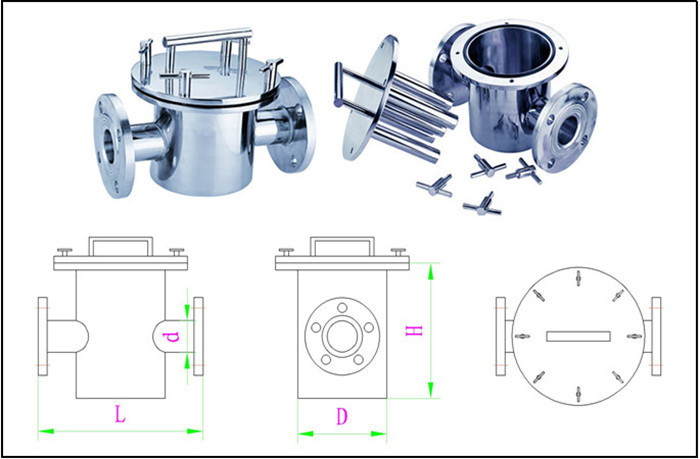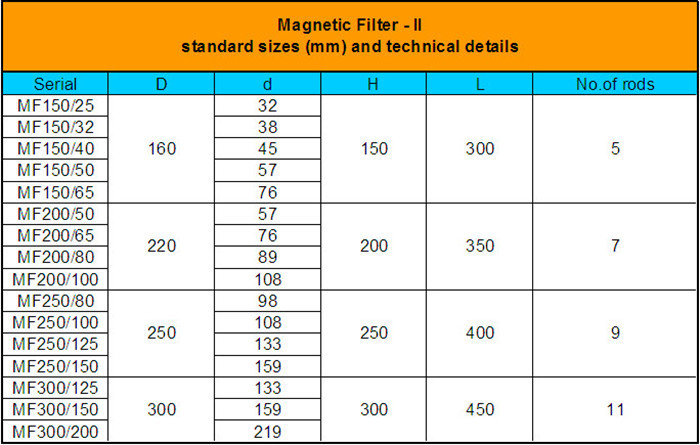 Easy clean design as following steps
Step 1:Unscrew the screws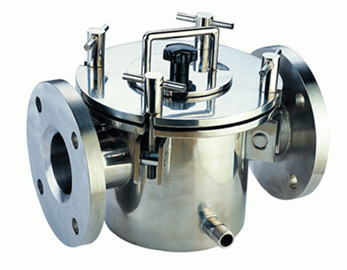 Step 2:Take out the cap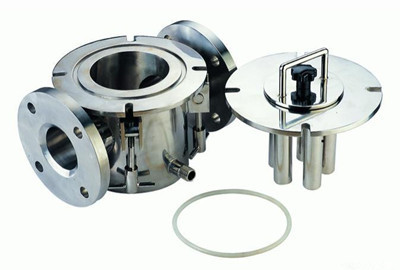 Step 3:Draw out the magentic bars from tubes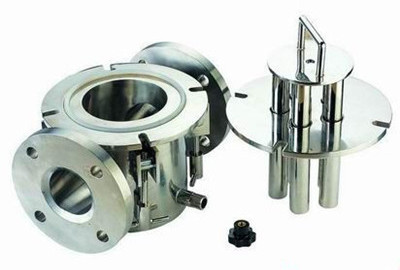 The ferrious impurities will dropping down from tubes